The 2nd International Conference on Intelligent Computing and Human-Computer Interaction (ICHCI 2021) will be held on November 12-14, 2021 December 17-19, 2021 in Shenyang, China. The following information about the schedule is for your reference:
Schedule

November 12

December 17

13:00-18:00

Registration

18:00-20:00

Dinner

November 13

December 18

09:00-09:30
Opening ceremony

09:30-12:00

Speeches of Keynote Speakers

12:00-14:00

Lunch

14:00-18:00

Keynote Speakers &

Oral Presentations

18:00-20:00

Banquet

November 14

December 19

09:00-18:00

Academic Investigation

* The outline programme is shown on this page. A more detailed programme will be emailed to you after registration deadline. Actual time arrangement may be a little different according to participant numbers.

ORAL PRESENTATION INSTRUCTION
1. Timing: a maximum of 15 minutes total, including speaking time and discussion. Please make sure your presentation is well timed. Please keep in mind that the program is full and that the speaker after you would like their allocated time available to them.
2. You can use CD or USB flash drive (memory stick), make sure you scanned viruses in your own computer. Each speaker is required to meet her/his session chair in the corresponding session rooms 10 minutes before the session starts and copy the slide file(PPT or PDF) to the computer.
3. It is suggested that you email a copy of your presentation to your personal inbox as a backup. If for some reason the files can't be accessed from your flash drive, you will be able to download them to the computer from your email.
4. Please note that each session room will be equipped with a LCD projector, screen, point device, microphone, and a laptop with general presentation software such as Microsoft PowerPoint and Adobe Reader. Please make sure that your files are compatible and readable with our operation system by using commonly used fronts and symbols. If you plan to use your own computer, please try the connection and make sure it works before your presentation.
5. Movies: If your PowerPoint files contain movies please make sure that they are well formatted and connected to the main files.
POSTER PRESENTATION INSTRUCTION
1. Maximum poster size is 59.4 CM wide by 84.1 CM high(A1).
2. Posters are required to be condensed and attractive. The characters should be large enough so that they are visible from 1 meter apart.
3. Please note that during your poster session, the author should stay by your poster paper to explain and discuss your paper with visiting delegates.
About Shenyang Ligong University
Over 65 years of construction and development, Shenyang Ligong University developed from a single-discipline military and technological school into a multi-disciplinary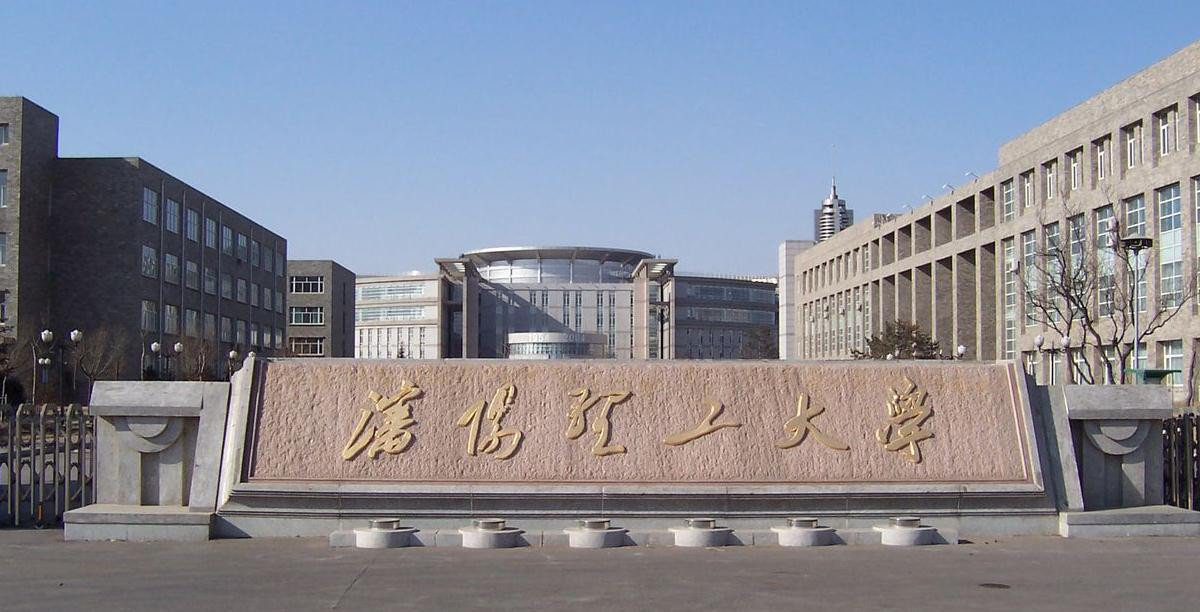 university, well-known in engineering, with combinations of spheres of science, management, arts, economics, law and art. With the distinctive features of national defense, SLU enrolls students on a nationwide basis, mainly contributing to the development of Liaoning Province.
SLU has established stable cooperation with 65 universities in 11 countries, such as Russia, the United States, Britain, Canada, Germany, Japan, Finland, etc. Four advanced laboratories were built with nine institutes from the National Academy of Sciences of Russia and Belarus. SLU has conducted joint programs with universities in the United Kingdom, the United States, Canada, Russia, and other countries. Confucius Institute has been established based on the cooperation with Tomsk State University in Russia, meanwhile, the cooperation between the two universities is extended with the opening of the Pushkin Russian Language Center, which was approved by the Ministry of Education of China as a national Russian center.
With full enthusiasm, innovative and enterprising spirit, SLU is striving to be a high-level teaching-research university, with distinctive features, domestically well-known, and distinguished first-echelon university in Liaoning Province.

Shenyang Ligong University has owned one national Sino-Russian Scientific and Technological Cooperation Base, six provincial engineering research centers, three provincial innovation teams. In the past five years, the university has undertaken 1,760 scientific research projects, among which 146 projects are national level, including 19 projects of the 973 or 863 programs and 26 projects of National Natural Science Foundation. The university has received one national award and 30 provincial awards. The number of published research papers totaled up to 3,874, including 1,215 papers with SCI, EI and ISTP index. 288 books have been published. 444 patents have been authorized, of which 44 are invention patents. The university has tremendous research strength in machinery manufacturing, energy and environment protection, electronic information, automatic control, new materials production.
Research focuses on the following fields:
Machinery Manufacturing: FMS technology, automatic assembly and detection, numerical control machine tool and numerical control machining, industrial robot, ultra-precision machining, special machining and high-speed cutting, milling-cutting combined machining, detection and control of machining process, structure and functional design of automobiles and motorcycles, fault diagnosis technology, dynamic balance technology, mode design and manufacturing technology, CAD & CAM application.

Energy and Environment Protection: Development of energy-saving radiation non-pressure crude oil heater, Microprocessor-controlled sprinkling system for agricultural irrigation, Sulfur-fixed coal produced with household garbage, Energy-saving speed control with frequency-conversion, Engineering design for environment protection and management, Technique and equipment for comprehensive treatment and analysis & monitoring of water and smoke pollution, Treatment process of heavy metal waste water.

Electronic and Information Industry: Code bar technology, Magnetic card production, IC cards production, R & D of intelligent detection equipment, Application of infrared detection, Theoretical research of anti-interference and stability of detection system, Computer control system, Theoretical research and application of discrete event dynamic system, Speed regulating system, Electronic device, Computer network and development of software and hardware.

New Material and Chemical Engineering: Composition of cementing compound and sealant application of adhesive technology, Preparation of energy-saving building materials, Properties and preparation of composite materials, Performance test of foundry plaster and aluminum alloy, Research of brightness of aluminum alloy handrails of estate car, Process and material of piston of car air-conditioner, Die-casting of aluminum alloy with high strength, Materials of aluminum alloy, New material of cast iron used in car brake, Material and manufacturing process of engine cover, R&D of industrial lubricants.

Casting Technique and Equipment: Ultrasonic casting technology, Sand reclamation technology, Die-casting technique of large and intricate thin-wall working units, Design of expert system for blanking die, Argon refine device, Numerical simulation of casting, Technology for improving solid mold of diesel engine, Casting engineering (CAD/CAE/CAPP/ES).

Management Engineering: CI design for enterprise, Assets evaluation, Enterprise development strategy, Sustainable development of city and enterprise, Establishment of modern enterprise system for state-owned medium and large scale enterprises, Innovative development of small and medium scale enterprises, Enterprise management strategy, Strategic research on local economy and technological development, Management consulting, Development of rural protected land.